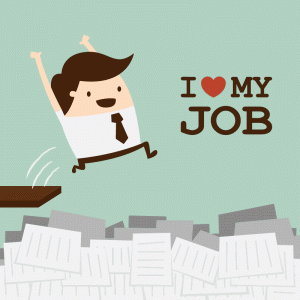 Lots of employees view Labor Day as a chance to get away from the jobs they hate. But some will be celebrating their jobs Monday because they're part of effective and flexible workplaces.
Families and Work Institute (FWI) and the Society of Human Resource Management (SHRM) just announced the 2014 winners of the When Work Works Awards, honoring employers that have created effective workplaces based on six components: autonomy; work-life fit; supervisor support for work success; satisfaction with earnings, benefits and opportunities for advancement; opportunities for learning; and a culture of trust.
These smart employers aren't sitting back and letting burnout, work-life conflict, the skills gap or a host of other workplace challenges impact their bottom lines. 
A total of 284 workplaces won the award. The 28 top worksites, representing 25 employers, were:
1.   Point B Inc., Phoenix, AZ
2.   Arizona Foundation for Legal Services & Education, Phoenix, AZ
3.   Rose City Mortgage, Portland, OR
4.   Springfield Nephrology Associates Inc., Springfield, MO
5.   5AM Solutions, Rockville, MD
6.   Architecture Technology Corp., Minneapolis, MN
7.   Ultimate Staffing Services, Portland, OR
8.   Mantyla McReynolds LLC, Salt Lake City, UT
9.   Noble-Davis Consulting, Inc., Solon, OH
10. CWS Inc., Rochester, MN
11.  Southeast Service Cooperative, Rochester, MN
12.  GiftCard Partners, Wellesley, MA
13.  BDO USA, LLP, Raleigh, NC
14.  iHire LLC, Angola, IN
15.  Humanix, Spokane Valley, WA
16.  KPMG LLP, Boise, ID
17.  Oregon Humanities, Portland, OR
18.  Mahoney Ulbrich Christiansen & Russ P.A., Saint Paul, MN
19.  iHire LLC, Frederick, MD
20.  Planetary Science Institute, Tuscon, AZ
21.  Catholic Charities of the Diocese of Winona, Winona, MN
22.  Cross, Gunter, Witherspoon & Glachus, P.C., Little Rock, AR
23.  KPMG, LLP, Cleveland, OH
24.  KPMG, LLP, Cincinnati, OH
25.  TopDown Consulting Inc., San Francisco, CA
26.  Cardinal of Minnesota Ltd., Rochester, MN
27.  Snohomish County Human Resources Department, Everett, WA
28.  RSG, Chicago, IL
"The winners are setting the standard when it comes to making work work for employees and employers, offering everything from compressed workweeks to pop-up employee-recognition 'shout outs' and monitoring burnout," said Ellen Galinsky, president of Families and Work Institute. "They are setting an example for employers both nationally and internationally."
"These award-winning employers have embraced workplace flexibility as a business strategy, which, in turn, has helped them reduce turnover and improve employee engagement," added Lisa Horn, director of SHRM's Workplace Flexibility Initiative. "These employers provide a roadmap for others interested in helping their businesses compete and their employees navigate work-life needs."
The When Work Works awards (formerly known as the Alfred P. Sloan Awards for Excellence in Workplace Effectiveness and Flexibility) are unique for their rigorous, two-step selection process, which involves an evaluation of employers' flexibility programs and practices, and a confidential employee survey on the key ingredients of an effective and flexible workplace. And the award looks at work practices and how they're being utilized, reviewing individual worksites as opposed to company-wide policies. All applicants are measured against national norms from the 2014 National Study of Employers.
The top employers have implemented an array of innovative programs and policies, beyond just telecommuting, to help employees and organizations thrive, including:
• compressed workweeks
• monitoring and managing burnout
• employee control over schedules
• cross training to prevent burnout
• job sharing
• using managers as coaches
• perpetual employee recognition
• financial support for tuition and training
• phased retirement
• paid time off for volunteering
For a list of winners check out this interactive map, which includes winning organizations by state.